Fred White has showcased, coached , and shared vocal techniques with a number of rising and established A-list entertainers. One such notable is Miley Cyrus aka Hannah Montana.
They say the proof is in the pudding. You can see Fred White giving Miley Cyrus Vocal lessons, coaching her through warm ups in the Movie " Hannah Montana- The Best of Both Worlds – click here."

"Fred White is a master vocalist/musician and producer. The world knows that already, but what some people may not know'
is… he is a prolific teacher of the voice. With total command of his instrument (voice) and total mastery of how the mechanism operates he has the ability to take a student's natural ability to the next level. I can attest..he has the ability to communicate exactly what should be happening when the voice is not working properly. In one session he totally changed my entire outlook on how to approach my voice. I can now bear listening to myself on records.
Thanks Fred"
Trumpeter/songwriter/ producer
Keyon Harrold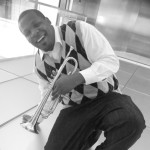 KEYON HARROLD
"Keeping this testimony just in a professional level will be close to impossible in my case. Fred White has been a crucial part in my singing path not only because of his lessons and important advice to be a better performer but also because his support and belief that anything can be achieved. He is a mentor, friend, and guardian angel and I am thankful we crossed each other. He is one of the key reasons why I am where I am today with my singing. He is definitely the first person I would recommend if you want to better yourself as a singer and gain confidence as an artist. He has the ability to get the best out of you!"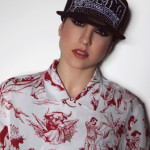 DAVI LORENZO
"Fred White is such a Joy to know, that it's hard to pinpoint exactly how long it's actually been! Besides being a good friend, working with him as a voice coach and teacher has been invaluable to me. He is both nurturing and encouraging, and his professionalism is a constant source of inspiration.
I am blessed to have him in my life!
And that's from the heart"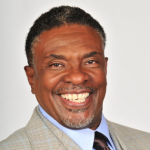 KEITH DAVID
I've been singing professionally for years.  For that matter I have been singing all of my life – lead, background, choirs, sessions, live performance, television, jingles and everything in between.  I also suffer from crippling shyness!   How is that possible you ask, well believe me, it is!   I'm pretty confident that there are many other artists and singers who share my same story.   On my last project I had the amazing pleasure of singing  "I Just Can't Stop Loving You" a beautiful duet with Mr. Michael Jackson often performing the song to sold-out arena audiences of fourteen and fifteen thousand people.  Some would say it was a crowning moment in the life of a performer and it was; ….except I was terrified.   Luckily there was someone standing beside me who made all the difference.  This person carried me, advised me, coached and supported me thus allowing me to perform with increased ease and confidence night after night and his name is Mr. Fred White!
…………  If you are a singer or songwriter or aspire to be anything along those lines, Fred  White is someone you should know!  ………… It was no surprise that Cirque du Soleil put him to work as a voice teacher mid-way through our tour.  His obvious skill at bringing out the best in people was evident to all and our cast mates got so much out of their time with him……… he is great at helping singers get out of their own way, learning to let the moment take precedence, to be completely present in the music and allow yourself to simply be an effective channel for reaching others through your song.    ……. He is not only a talent and a creative of the highest order but more wonderfully he is a coach, teacher, cheerleader and mentor.  I've actually coined a phrase for him and that is; "The Vocal Life Coach" and what performer doesn't need one of those in their life!
God bless you Fred for all that you are and all that you do!
To higher heights creatively,
Stevvi Alexander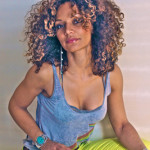 Stevvi Alexander